Google AdWords Strategies is one of the best ways to increase your visibility and conversions through Paid Media campaigns and you want to do it now, you need to go for SEM. And when we talk about SEM, the top platform to promote yourself is Google Ads. Today, we will discuss the best Google Adwords Strategies that will help you increase your conversions and grow better online.
To give you an impression, more than 60% of users click on Google Ads while they are looking to shop online. However, businesses usually earn an average of $2 in revenue for every $1 that they spend on their Google Ads.
Google Ads also known as Google AdWords, is helpful for businesses to advertise and promote their products and services online. Having good Google AdWords Strategies is beneficial to boost your online sales and reach more and potential customers.
Google AdWords strategies are helpful to:
It helps to get more traffic to your website, and it is almost immediate. When you publish your first ad via Google AdWords, you will get more website visits.
It helps to reach your target audience when your ads appear to target audience searches. It is vital to establish a good Google AdWords strategy and choose the right keywords that will help to access people who are looking for what you are selling.
You can customize your ads by displaying your sales, products, and discounts based on the search keywords.
SEO strategies are helpful to get long-term results. However, if you want immediate results, Google AdWords is beneficial to get that possibility.
Google AdWords Strategies
Focus on Improving Quality Score:
Quality Score (QS) is how Google determines how your ad should rank. A better quality score will lead you to a higher rank in ads, leading to better your ad placements. If ads quality score is low, you'll have fewer views on your ads and lesser chances to convert.
 Run relevant ads with relevant keywords:
If your ads don't match with the searcher's intent, you won't get enough clicks and conversion on your ad spend. Your headline and ad description should match the keywords you have selected for the campaign and the solution your ad marketing aims to solve and offer whatever pain point a user is exploring.
Use of Extensions in Ads:
Ad Extensions will allow you to supplement your ad with additional information at no extra cost. Adding an extension in Google's ad will improve CTR and encourage users to click on the ads. These extensions are included in one of five categories: Call, Sitelink, Offer, Location, and App.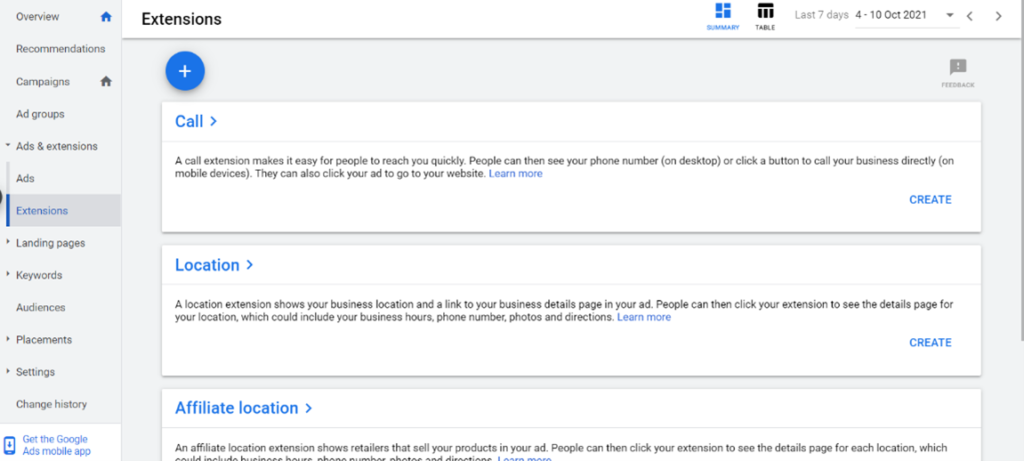 Target Location:
We will set a campaign related to a specific location from where you want more conversions.Location setting will play a critical role in the placement of ads.
5. Focus on Creating attractive banners for ads
6. Better headline and Description
Your ad copy creates a difference between a click on your ad and a click on the competitor's ad. It is crucial that your ad copy should be relevant to the user's search, and your ad copy should be aligned with the target keywords and addresses the users' needs.
7. Google Ads Retargeting/Remarketing
Retargeting plays a vital role in Google AdWords Strategies. It is an advanced way of advertising your products to users who have previously interacted with your ads but have not yet converted. Tracking cookies can follow users around the web and target such users with your ads.
Conclusion
That's it! This blog will be helpful to understand Google AdWords strategies, and it is easy to get caught up in the more technical and tactical aspects of Google AdWords.
You can quickly learn the basics yourself or get technical help. Remember that it's the low-value side of things, and it is not where the AdWords game can be won or lost.
Instead, you need to focus on Google AdWords strategies that are enlisted above. Getting these things right is what differentiates an average AdWord campaign and a highly successful one.